Service 610-825-7002
Parts 610-825-7128
1580 Alan Wood Road, Conshohocken, PA 19428
Service & Parts Hours
Monday-Friday 7:30-6:00, Saturday 8:00-4:00
Thanksgiving - Closed

Come to the Conicelli Toyota of Conshohocken service center when you need a Toyota oil change, tire rotation, wheel alignment or other repairs like engine or transmission work. The Toyota certified service technicians at our
Toyota dealership in Conshohocken, PA
, know your car, truck or SUV and can help with any and all repairs it may require. We can help you with ToyotaCare oil changes, maintenance intervals and more. Schedule Toyota service with us and let us take care of your car!
Toyota Oil Changes in Conshohocken 
Need a Toyota oil change? Come to our Conshohocken Toyota service center. Our team can perform an oil change, replace your oil filters and handle whatever else you may need. Stop by our Toyota Express Maintenance lane and we'll get you in and out quickly! 
Buy New Toyota Battery near Me
If you need to buy a new car battery, come to Conicelli Toyota of Conshohocken. We have new car batteries for sale and can install your car battery, too. Just want a battery diagnostic check? We can easily perform a battery checkup. Stop by today for all your car battery needs!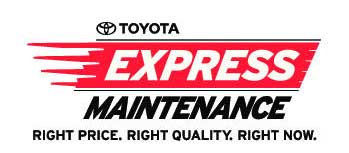 Buy New Tires 
We carry brand-name tires at our Toyota tire center. Our Conshohocken Toyota dealer carries tires from at least 10 major manufacturers, giving you plenty of options. Let our Toyota service technicians install your new tires, too, and get you back on the road. 
Toyota Brake Pad Repairs & Service 
Schedule Toyota service
at our dealership and we can handle Toyota brake pad repairs and more. We carry genuine Toyota brake pads and rotors, so if you need OEM Toyota equipment, know that you've come to the right place. 
Conicelli Toyota of Conshohocken
Local Toyota Service Center
Serving: Conshohocken, PA
Local Phone: (484) 533-2354
1580 Alan Wood Road, Conshohocken, PA 19428
Collision Repairs | Oil Changes | Brake Service | Tire Rotations


Barry Cohen
(October, 2021)
In and out quite quickly.  Service writer was great. Assured me that he would handle my tire issue with no problem. He did just that.  Very nice waiting area.  Love my Corolla XSE Hatchback. Thanks to everyone I dealt with getting this car.

Samuel Levin
(October, 2021)
They do good work, are honest about what maintenance you actually need, and are very good at explaining what the problem is and how to fix it

Welimma Ogbolu
(August, 2021)
I called to get an appointment because the check tire pressure light was on, as well as Maintenance Required Soon. I was happy to get an early appointment. Dropped off my car at the scheduled time. Not too long, I was informed that my vehicle was ready. I got an update on the tire, but not on the maintenance scheduled. Alex apologized that he wasn't aware that I wanted an oil change. He asked if I had time to wait, and I said I would wait instead of coming back sometime soon. The oil change was done, and he decided not to charge me for the whole work done. That was huge. I was very happy and grateful. I was happy I went to the dealership because I have confidence in their job.



王嘉佳
(August, 2021)
Professional and efficient service team; clean and comfortable waiting lounge; very convenient; didn't charge me unnecessary parts or services.

Daniel Weisman
(July, 2021)
After debris in the road caused our car to lose a tire, we brought it to Conicelli, where we have had it serviced int he past.  They were prompt, professional, and charged a fair price.  There was no attempt to upsell or otherwise raise the charge.  I would absolutely use them again.

David Coady
(May, 2021)
My car needed several services which required professionals. I took it to Conicelli and they got things done quickly and efficiently and back on the road.
Toyota Service Videos
Want to learn more about DIY Toyota repairs? Watch our Toyota service videos. If you have any questions, come to our Toyota dealership and speak with a certified Toyota service professional.