Service 610-825-7002
Parts 610-825-7128
1580 Alan Wood Road, Conshohocken, PA 19428
Service & Parts Hours
Monday-Friday 7:30-6:00, Saturday 8:00-4:00

Come to the Conicelli Toyota of Conshohocken service center when you need a Toyota oil change, tire rotation, wheel alignment or other repairs like engine or transmission work. The Toyota certified service technicians at our
Toyota dealership in Conshohocken, PA
, know your car, truck or SUV and can help with any and all repairs it may require. We can help you with ToyotaCare oil changes, maintenance intervals and more. Schedule Toyota service with us and let us take care of your car!
Toyota Oil Changes in Conshohocken 
Need a Toyota oil change? Come to our Conshohocken Toyota service center. Our team can perform an oil change, replace your oil filters and handle whatever else you may need. Stop by our Toyota Express Maintenance lane and we'll get you in and out quickly! 
Buy New Toyota Battery near Me
If you need to buy a new car battery, come to Conicelli Toyota of Conshohocken. We have new car batteries for sale and can install your car battery, too. Just want a battery diagnostic check? We can easily perform a battery checkup. Stop by today for all your car battery needs!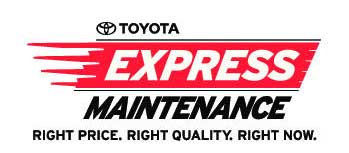 Buy New Tires 
We carry brand-name tires at our Toyota tire center. Our Conshohocken Toyota dealer carries tires from at least 10 major manufacturers, giving you plenty of options. Let our Toyota service technicians install your new tires, too, and get you back on the road. 
Toyota Brake Pad Repairs & Service 
Schedule Toyota service
at our dealership and we can handle Toyota brake pad repairs and more. We carry genuine Toyota brake pads and rotors, so if you need OEM Toyota equipment, know that you've come to the right place. 
Conicelli Toyota of Conshohocken
Local Toyota Service Center
Serving: Conshohocken, PA
Local Phone: (484) 533-2354
550 Ridge Pike, Conshohocken, PA 19428
Collision Repairs | Oil Changes | Brake Service | Tire Rotations


David Coady
(May, 2021)
My car needed several services which required professionals. I took it to Conicelli and they got things done quickly and efficiently and back on the road.

Lynn Tirendi
(April, 2021)
Excellent service! I highly recommend purchasing from Conicelli Toyota. This was my first lease via this location, and the service they provide is unlike any where else I have used. Everything from pulling up, to the team taking your car, to the check in, car service to drive home and pick up, to providing the car service. They do it right! So much so, that I don't know where else I could get a car with this type of service. Definitely 5 stars.

Oladoye Kehinde
(March, 2021)
I am always reluctant to post comments and Conicelli usually meets my expectation but I was blown away at my last service a few days ago March 5, 2021. I got a service appointment within 24 hours of calling for my van service which I had to tow in, got a prompt evaluation and callback on estimate which I suspected would be and confirmed to be quite a bit. I was really astounded by the assistance given as they worked to practically eliminate all of my estimated expenses through rebates and warranties. I paid only for a comprehensive service which I was reminded was due and was a last minute add on to my service call. On top of all this I got excellent shuttle service. What I dreaded would be an agonizing day turned out to be such a happy outcome beyond what I could imagine and with such prompt beyond excellent service.

David Mandel
(March, 2021)
Bob Calhoun could not take better care of me. He makes the process seamless and I know he is thorough and actually cares about the customer. 5 stars is not enough praise for Bob.

Johnnie
(March, 2021)
Fast drop off quick process got to me quickly, fast service, overall fast. Got done when they told me about an hour time. I liked that. Now I will wait till my next visit.
Toyota Service Videos
Want to learn more about DIY Toyota repairs? Watch our Toyota service videos. If you have any questions, come to our Toyota dealership and speak with a certified Toyota service professional.